There are so many fun and simple art activities which you can explore at home. At school, we like to focus on open-ended art activities rather than trying to achieve a specific outcome (process-led art). This allows your child to be creative without any pressure to create a specific design or object at the end. In this way, you can explore colour, texture, shape, space and position and see how your creation changes.
Transient art is one kind of process-led art which is easy to do at home and less messy than painting activities. Here is a quick video explaining transient art and giving some ideas for home.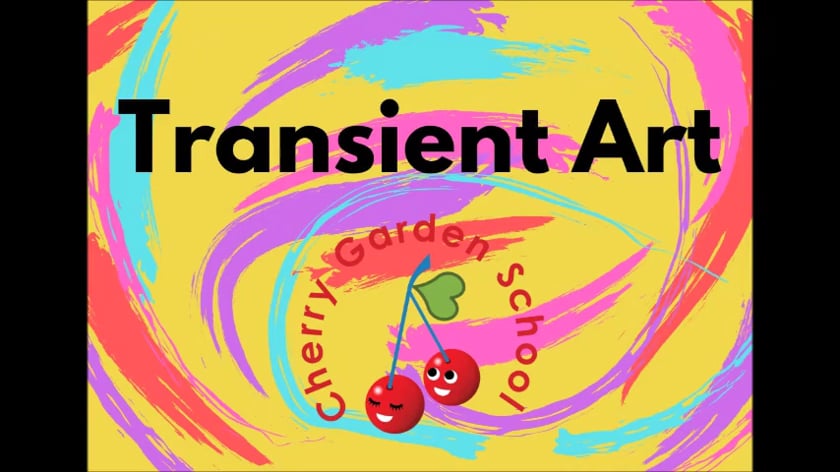 Some other great open-ended art ideas for home:
Junk modelling provides so many creative opportunities, and makes use of your recycling box! You can explore, shape and size and use your imagination to create anything you want. Practice using tools such as scissors and joining things together with glue or tape.
If you've got a salad spinner at home, try out one of our favourite art activities. Put a paper plate or circle of card inside the spinner and squirt in some paint before closing and spinning! Lots of fun watching it spin, and you get a different result every time!
Dressing up and creating costumes is a great creative activity. You can use any clothes and accessories, but bright colours and patterns are fun to explore. You could create a costume for a particular character or job role, thinking about what that person might wear.
You can explore making textured paint brushes using natural materials. Collect some different shapes and sizes of leaves, flowers and sticks to use for making marks with paint. You can hold them in your hands, tie the leaves to a stick handle or use pegs to grip them.